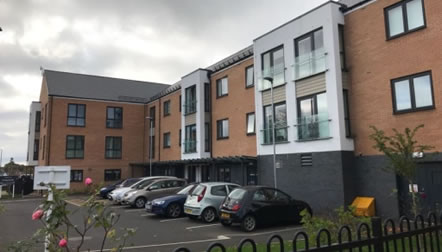 JCP have an ongoing relationship with North Tyneside Council, working on the Quality Homes for Older People project. This involved services design for new build care homes as well as refitting existing buildings to bring them up to modern standards.
JCP designed the services for the Berghaus Head Office refurbishment involving major upgrades to both floors of the building. The brief was to deliver a very practical work space that also reflected the company's 'Live for Adventure' brand.
JCP were involved in the renovation of Northminster House in Peterborough, modernising an existing development using the latest services to create a sleek contemporary office environment.
Trinity Square, Gateshead is a 1000 bed student accommodation site for Northumbria University. JCP designed a scheme where the CHP run hours were maximised to achieve increased energy efficiency and to obtain the required BREEAM rating for the development.